Annual Comprehensive Inspections
All of Maryland's stormwater discharge permits require permit holders to conduct annual comprehensive facility inspections. If conducted properly, these annual inspections can provide invaluable information about relevant compliance concerns and areas for improvement.
As part of our suite of compliance services, Grapewell conducts these annual comprehensive inspections for our clients and prepares associated in-depth reports. As an external third party, we're able to assess your facility objectively and provide insightful feedback and suggestions that may not be apparent to an employee.
How Grapewell's Annual Comprehensive Inspections Work
When at your facility, Grapewell will:
Evaluate your SWPPP to ensure it is accurate, descriptive, and reflective of current site conditions.
Review all routine documentation for the previous calendar year including all routine inspection forms, quarterly visual monitoring forms, annual training logs and information, spill reporting form, etc.
Conduct a comprehensive site walkthrough of all relevant areas of the business.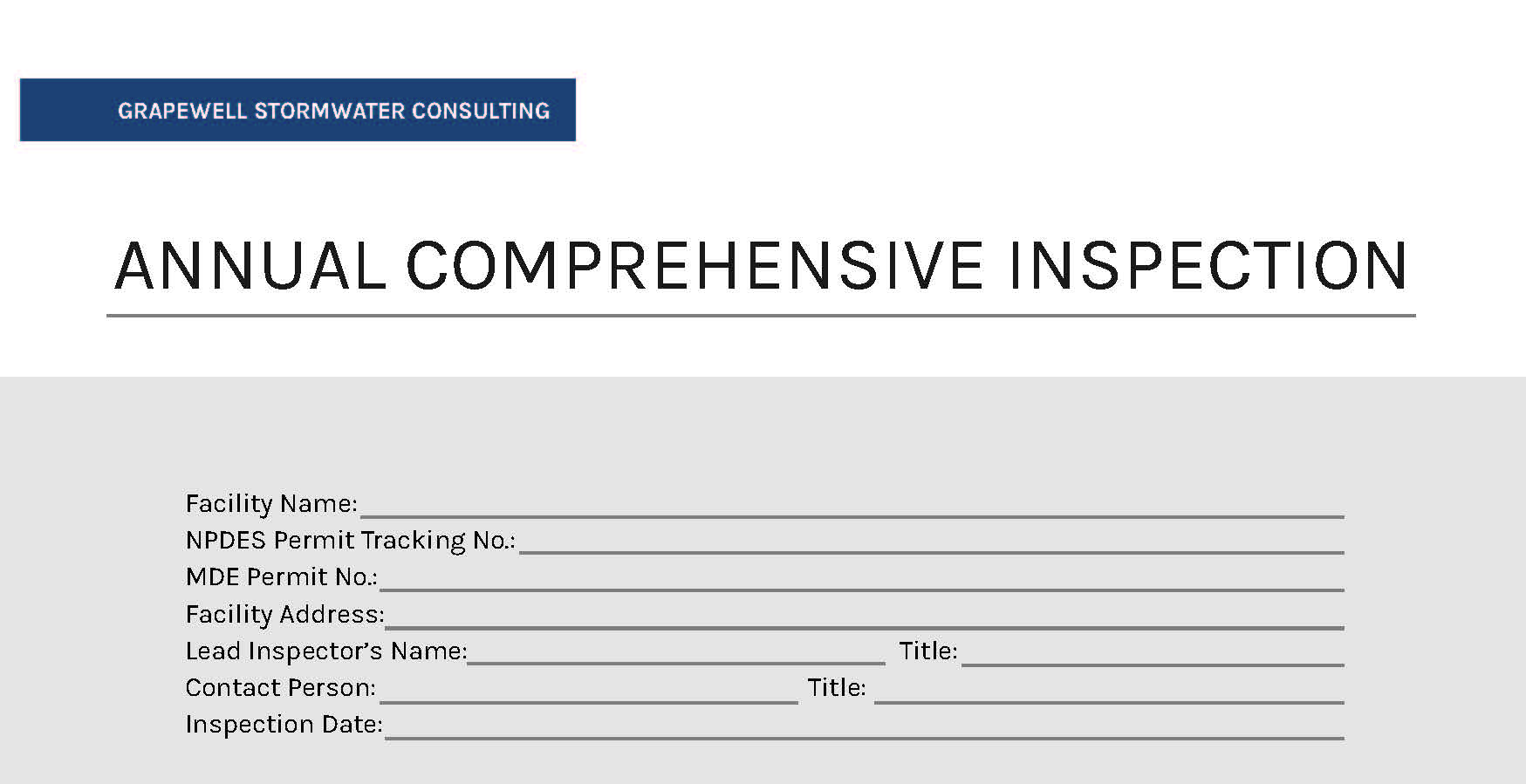 After the on-site portion of the inspection is completed, Grapewell will create a written report with notes and suggestions for improved best management practices and housekeeping procedures. This report can then be filed with the SWPPP and other permit documentation to serve as the permit-required annual comprehensive inspection for that calendar year.
Contact us today to schedule your annual comprehensive inspection.